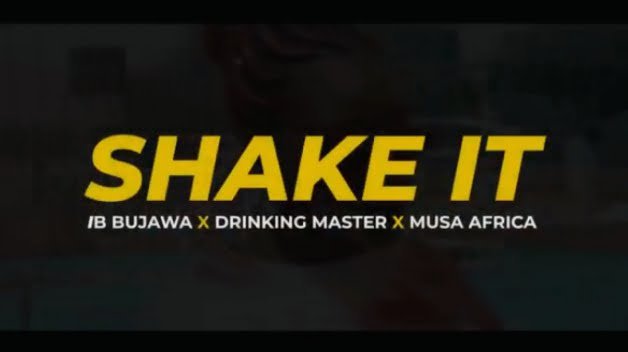 ---
Afro-centric multi talented artiste, Ib Bujawa returns with a colorful and sensational music video titled "Shake It".
Featuring versatile two indigenous northern Nigerian hit makers Drinking Master and Musa Africa, Ib Bujawa gifts you a music video to grace your eyes with and swing your hips to.
GET AUDIO/ MP3 HERE
"shake It" is a carefully crafted dancehall song which is tailored to suit and replenish the soul without leaving the dance floor lovers.
The music video was shot in a Reserved (Resort) Area in Northern Nigeria, watch and enjoy "shake It" bellow