E-News
"I was depressed so I got a Benz" – Cute Abiola says as he acquires a new car amid alleged split with wife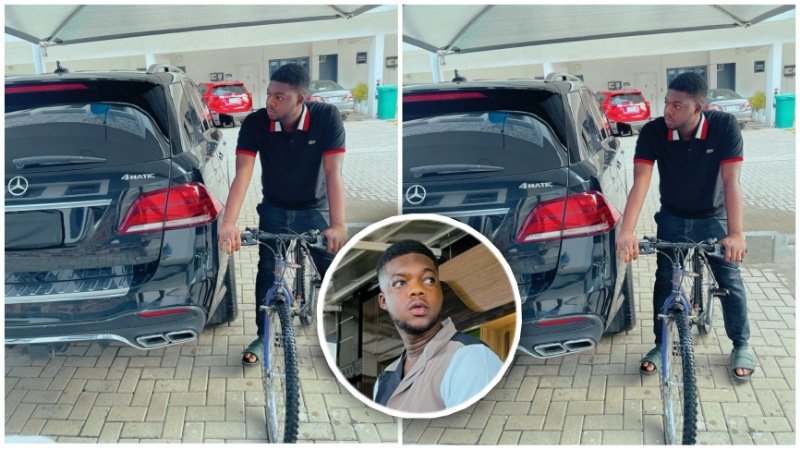 Popular skit maker and comedian Abdulgafar Ahmad popularly known as Cute Abiola has revealed what made him purchase a new car.
The popular Instagram comedian revealed that he was feeling depreesseed, and so he decided to get a new vehicle to cheer him up.
The comedian is ostensibly going through emotional turmoil due to alleged split with his wife and other drama that had erupted some few days back.
A lot of people exhibit different behaviors when they are sad, some over eat, cry or intentionally starve themselves; the comedian has decided to cheer himself up by getting a new ride.