E-News
Nigeria vs Ghana: Moment angry Nigerian fans vandalized Abuja stadium facilities as they chase all players away (WATCH)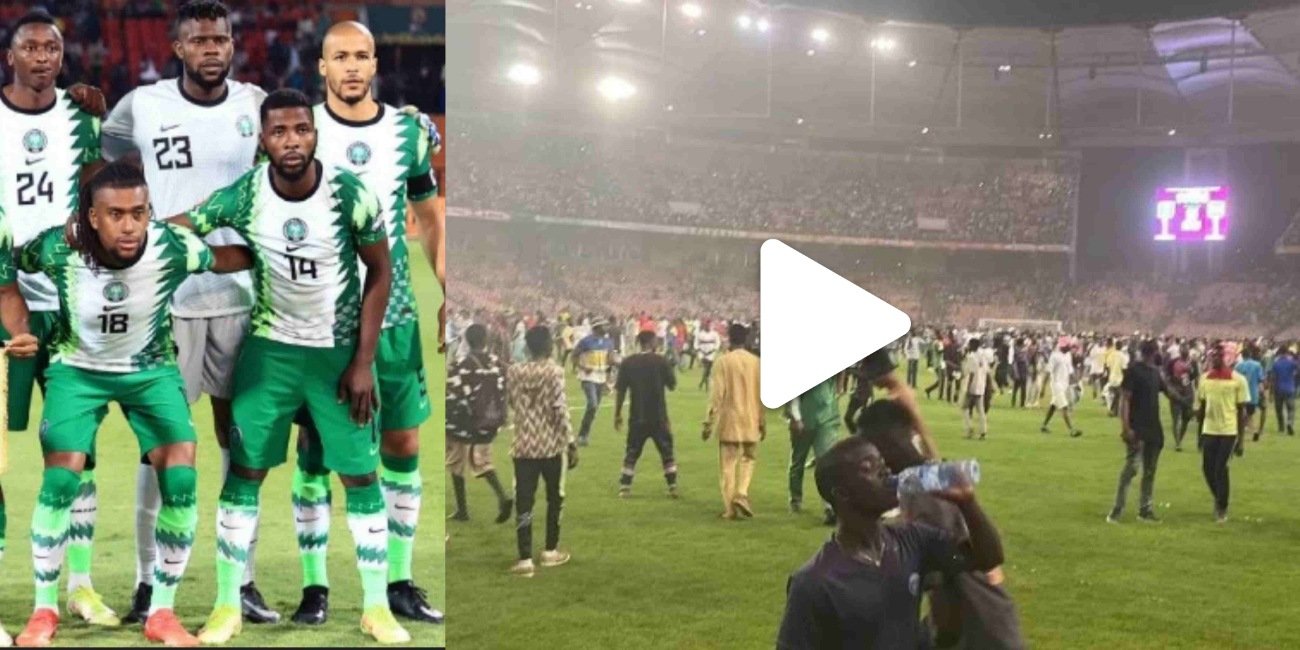 Tension and turbulence shrouded the atmosphere at the MKO Abiola Stadium in Abuja after the Super Eagles of Nigeria failed to qualify for the 2022 World Cup in Qatar after a 1-1 draw with Ghana.
Angry Nigerian fans let their emotions get the better of them as they invaded the stadium after the final whistle, chased all the players away and most worrisome, vandalized stadium facilities.
Meanwhile, in the Nigerian social media space, angry reactions were also stirred after the match as many Nigerians expressed their disappointment at the Super Eagles' inability to clinch the 2022 World Cup ticket.
Watch The Video Below:
Follow Us