E-News
"No Go fck o" – Natizens Attack Mercy Kenneth over her skincare routine in bathroom (Video)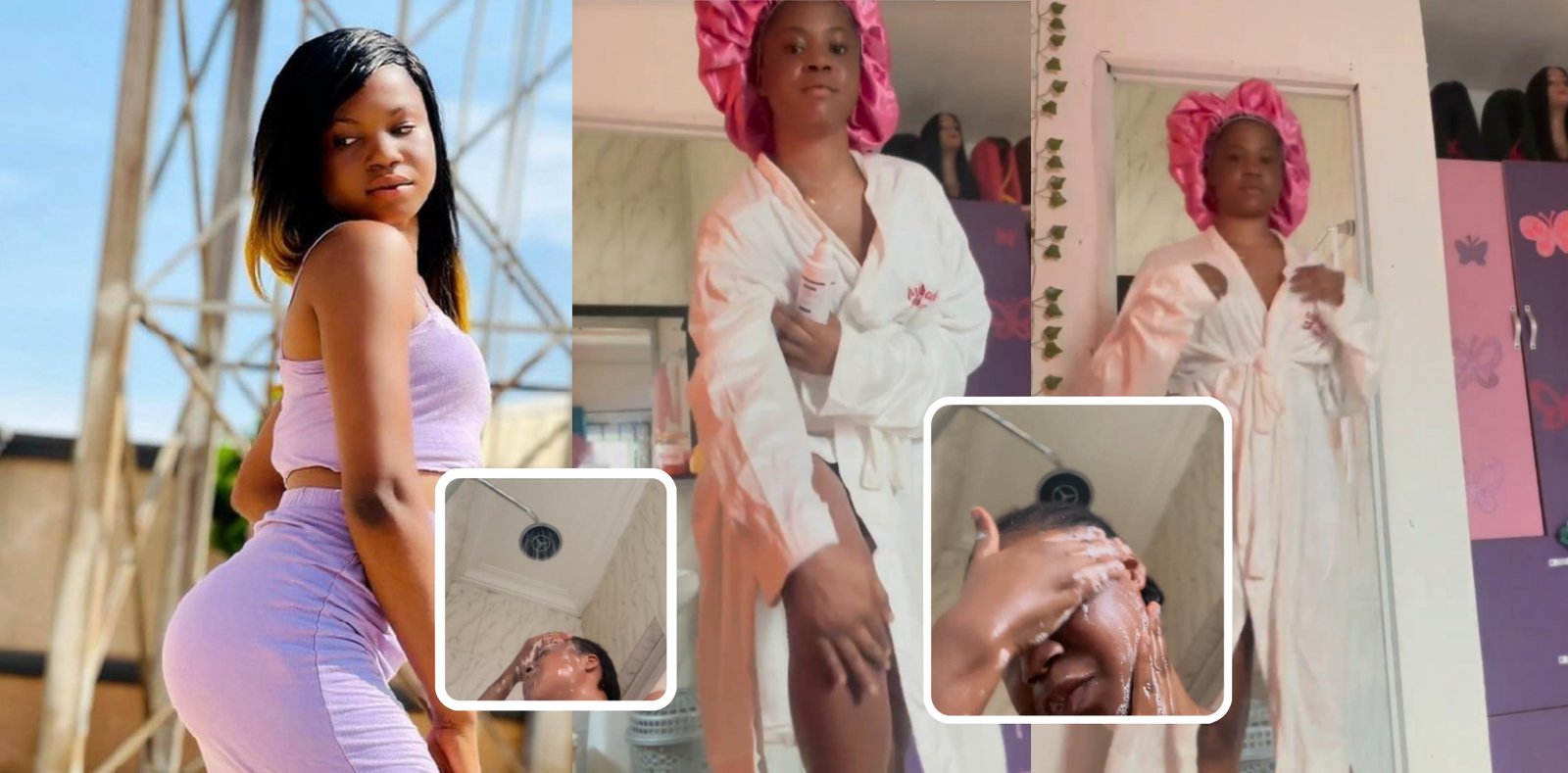 The sensational young actress of Nollywood, Mercy Kenneth, has set tongues wagging with a video that reveals her secret skincare routine, all while showcasing her stunning beauty.
In this eye-catching clip spotted on her Instagram page, the 14-year-old movie sensation takes center stage in a bathroom, standing under a torrential downpour from the shower. With grace and finesse, she unveils the art of applying skincare soap to her face, leaving her fans utterly captivated.
Clad in a cozy bathroom robe, Mercy proceeded to divulge her skincare regimen, demonstrating the delicate art of applying and massaging cream onto her face and various parts of her body.
SEE VIDEO BELOW
However fans who came across the video chimed in with their diverse opinions on her skincare routine video.
Some lamented that her skincare product seemed to be painting her fair complexion red, imploring her to put the brakes on its usage, as it appeared to be taking a toll on her skin.
SEE REACTIONS BELOW
Follow Us